Top 7 MediaMarkt Web Week Deals You Can Still Buy
Until next Monday, June 27 at 9 in the morning on the MediaMarkt website you will find exclusive offers in its Web Week in categories such as computers, telephony, televisions, audio, smartwatches, small and large appliances and more. The volume of offers is such that it is easy to get lost, but don't worry because here you will find the best offers of MediaMarkt Web Week that you can still buy.
A beastly TV at a beastly price: the LG OLED65C18LA 65-inch drops to 1,299 euros with free shipping. The best value for money high-end 4K smart TV of 2021 according to our review in a wide diagonal version, with a 120Hz refresh rate panel that supports HDR10, HDR10+ and Dolby Vision. With 20W speakers compatible with Dolby Atmos and the intuitive WebOS 6.0 as OS. Totally complete for gaming, with full HDMI 2.1 connectivity on all connectors, low latency, minimum response time and compatibility with AMD FreeSync and NVIDIA G-SYNC.
LG OLED OLED65C1-ALEXA – Smart TV 4K UHD 65 inches (164 cm), Artificial Intelligence, 100% HDR, Dolby ATMOS, HDMI 2.1, USB 2.0, Bluetooth 5.0, WiFi, Matte Black/Titan
Get the iPhone with the best value for money of the latest generation with a discount of more than 100 euros: iPhone 13 256GB at 899 euros at MediaMarkt and also at Amazon. In our analysis of the iPhone 13 we highlight its better autonomy compared to the iPhone 12, its results in photos and videos and its outstanding performance.
Apple iPhone 13 (256GB) – Blue
If you are looking for an all-terrain computer to play and work and your budget is tight, you will find few as attractive as this HP Victus 16-E0033NS at 699 euros, a reduction of 300 euros. It stands out for its graphics, an RTX 3050 with ray tracing last generation. It is accompanied by 16GB of RAM, powerful AMD Ryzen 7 5800H processor, 512GB SSD, with 16.1″ FHD panel. Without OS
HP Victus 16-E0033NS,16.1″ FHD,AMD Ryzen™ 7 5800H, 16GB RAM, 512GB SSD, RTX™ 3050, No OS, Blue
Another team to work and play, this time in tower format and more modest in features but with a succulent reduction of more than 100 euros: HP Victus 15L TG02-0015NS at 599 euros. With an AMD Ryzen 5 5600G processor, 16GB of RAM, 512GB SSD and a veteran GTX 1650 graphics that will allow you to play titles that are not very demanding
Gaming PC – HP Victus 15L TG02-0015NS, AMD Ryzen™ 5 5600G, 16GB RAM, 512GB SSD, GeForce® GTX 1650, No OS, Silver
If you are simply looking for a laptop for basic tasks such as surfing the internet, office automation without much fanfare or watching videos, this Asus P1512CEA-EJ0083W at 359 euros it is a magnificent candidate of the most balanced and with a reduction of 30 euros. With a 15.6″ Full HD screen, a solvent Core i3-1115G4, 8GB of RAM, 256GB SSD and Windows 11 Home as standard
Laptop – Asus P1512CEA-EJ0083W, 15.6″ Full HD, Intel® Core™ i3-1115G4, 8GB RAM, 256GB SSD, Intel® UHD Graphics, Windows 11 Home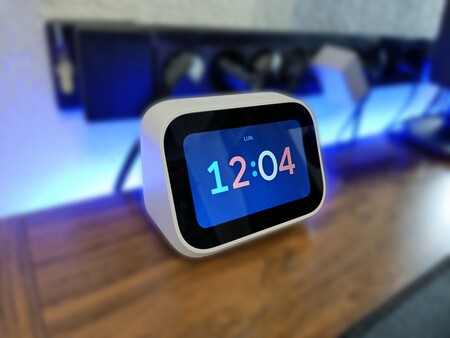 A classic in our compilations and in MediaMarkt campaigns that continues to be a great option for geeks or to give away: Xiaomi Mi Smart Clock at a bargain price of 19.99 euros. The Xiaomi Mi Smart Clock is a "smart" alarm clock with Google Assistant, Chromecast and a 4″ touch screen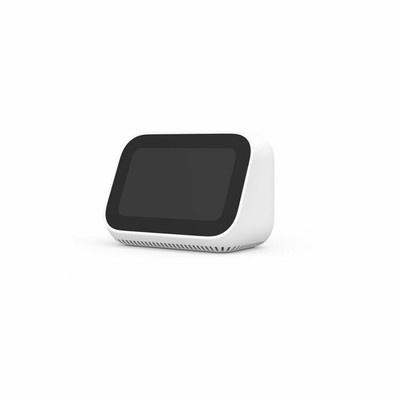 Xiaomi Mi Smart Digital Watch Picture Frames Touch Google Languages
From more than 100 euros to 79 euros the Woxter Stinger Station Alien V2.0also on Amazon depending on the color you choose, an entry-level gaming chair with padded armrests, adjustable in height (piston class 4), lumbar cushion, supports up to 150 kg.
Woxter Stinger Station Alien V2.0 Green – Gaming Chair (Steel Axle, Lifting (Gas Piston Class 4), Ergonomic, Padded Armrests, Adjustable Height, Anti-scratch Wheels and Lumbar Cushion)
More offers
if you make Amazon-Primeyou have a 30-day free trial (after 36 euros per year) to enjoy fast free shipping, priority accessory to offers, services such as Prime Video, Prime Music and unlimited photo storage. Also, if you are a student, make Prime Student It costs half and you have a 90-day trial. You can also try services like Kindle Unlimited either Audible.
You can be up to date and at all times informed of the main offers and news of Xataka Selection in our channel of Telegram or in our profiles Twitter, Facebook and the magazine flip board.
At Xataka Selección we publish the best offers in technology, computing and electronics from the main internet businesses. Prices and availability may change after publication.
Some of the links in this article are affiliated and can bring a benefit to Xataka
Until next Monday, June 27 at 9 in the morning on the MediaMarkt website you will find exclusive offers in…
Until next Monday, June 27 at 9 in the morning on the MediaMarkt website you will find exclusive offers in…